ARMP-IRMP Planning Portal
Find here the key data to fill in the Climate Section of your ARMP and IRMP. Refer back to the templates located on the Getting Started page for more details.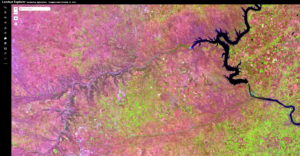 Esri Landsat Explorer app provides the power of Landsat satellites, which gather data beyond what the eye can see. Use this app to draw on Landsat's different bands to better explore the planet's geology, vegetation, agriculture, and cities. Additionally, access Landsat imagery from the last forty years to visualize how the Earth's surface has changed over time.
Read More »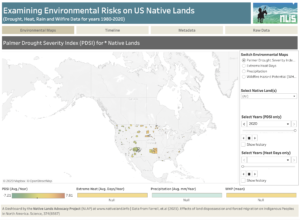 About this Dashboard This dashboard shows key environmental risks data for US tribal lands to help tribes monitor and assess risks and incorporate them in
Read More »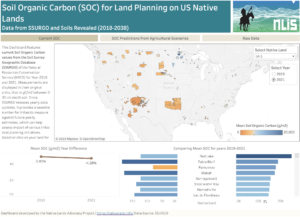 About this Dashboard This data dashboard summarizes past and present Soil Organic Carbon (SOC) data for all Native Lands but also future estimates depending on
Read More »