ARMP-IRMP Planning Portal
Find here the key data to fill in the Climate Section of your ARMP and IRMP. Refer back to the templates located on the Getting Started page for more details.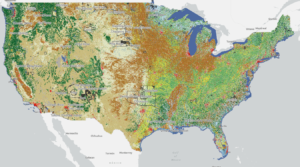 This map viewer visualizes every available year of the National Land Cover Database (NLCD) and makes it possible to filter for 848 native land areas (reservations and off reservation trust lands) in the United States for 2001 and 2019.
Read More »