ARMP-IRMP Planning Portal
Find here the key data to fill in the Biodiversity Section of your ARMP. Refer back to the ARMP template located on the Getting Started page for more details.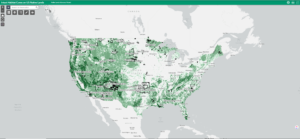 This layer represents modeled Intact Habitat Cores, or minimally disturbed natural areas at least 100 acres in size and greater than 200 meters wide.
Read More »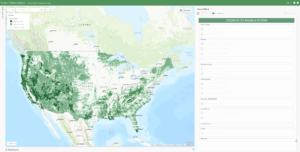 Explore and filter a national database of intact landscape cores to identify important habitat your tribe seeks to protect based on species richness, water availability, landscape variability, soils, etc.
Read More »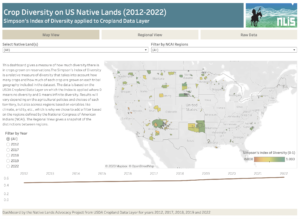 About this Dashboard This dashboard presents the Simpson's Index of Diversity value for croplands on reservations in the contiguous US made from the USDA Cropland Data Layer
Read More »
Invasive Species Data
Access to Invasive Species Maps by EDD