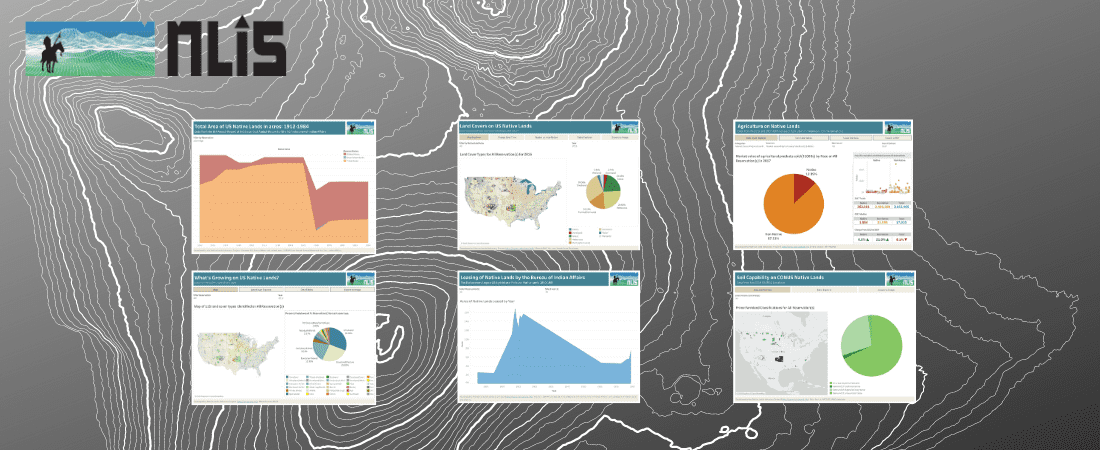 Introducing the Native Land Information System (NLIS)
Today, the Native Lands Advocacy (NLAP) is launching a "beta" version of our Native Land Information System. Under development since May of 2019, the site and data it contains is finally in a state where we can make a limited version available to the public to start receiving feedback. Prior to the launch of the beta version of the site we invited targeted feedback from dozens of stakeholders in Indian Country including researchers, educators, advocates and activists. We encourage everyone who visits the site to send their comments and ideas to us by using the Disqus comments at the bottom of the blog posts, dashboards, storymaps and data portal or at info@nativeland.info. 
The Native Land Information System (NLIS) was developed by the Native Lands Advocacy Project which is a project of Village Earth, a 501(c)(3) nonprofit organization based in Fort Collins, Colorado and with funding from the Indian Land Tenure Foundation. The NLIS serves as repository of learning resources, information, and data to help defend and protect native lands for the benefit of native peoples. 
In the coming month's we plan to continue working on developing more content while also incorporating the feedback receive to enhance the site leading up to the official launch in fall of 2020. In particular, we plan to incorporate numerous other datasets in support of native land protection, decolonization, and self-determination projects. If there are datasets or measures you'd like to see added to the site let us know by commenting on this post.