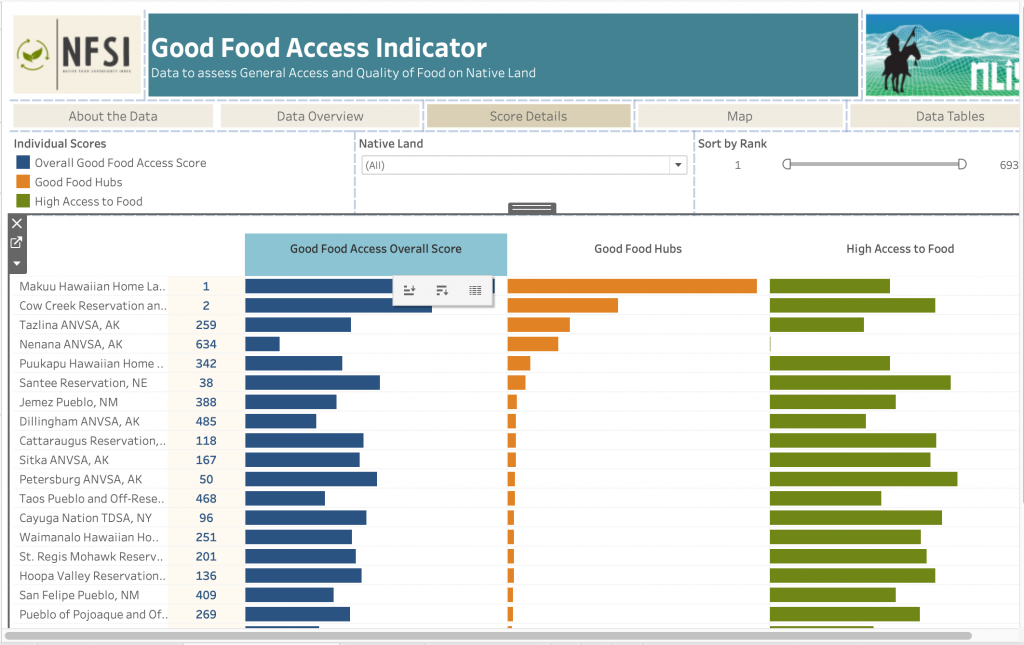 A new measure for food access on US native land
What is the Good Food Access Indicator?
The Good Food Access Indicator is a composite score that provides an assessment of both access and quality of local food on US native land. This indicator is the first to provide nationwide comparative data on food access AND on local food production. Contrary to existing nationwide measures that usually only focus on the lack of access to food, this indicator 1) provides a positive measure that highlights improvement on food access and 2) includes an innovative estimate of the quality of locally-produced fresh food.
Click on the interactive dashboard at the top of this page
Use the tabs to navigate the different data views
Sort the views as needed by using the available filters
For the view with several columns (see right image), you can also sort by each column to reorder the data by a specific score
Download particular views as image, pdf or tableau workbook in the dashboard itself
Download the entire dataset using our data portal link on the page