What is the Food-System Transition Index for US Native Land?
The FSTI is a first of a kind tool specifically designed for US native land which compiles key indicators inherent to a healthy food-system from a holistic indigenous approach. Here, you will find information connecting different aspects of food sovereignty such as agricultural land use, land sovereignty, health, healthy food access and the climate impact of food production. The Index provides a ranking designed to foster local and intertribal collaboration in food-system management and planning. 
The Food-System Transition Index is an aggregate measure from 20 complementary indicators to support sustainable and healthy food-systems on US native lands. The Index brings together key dimensions of sovereign sustainable indigenous food-systems identified from native food scholars and practitioners' definitions. It opens new doors for sustainable land planning and food-systems management on native land from a native holistic approach. This work was made possible through funding from the Indian Land Tenure Foundation.
To build the Index, 20 indicators were narrowed down to four distinct subscores:
Sustainable Food
Climate Change and Biodiversity
Sovereign Energy
Cultural and Physical Health
Each indicator was carefully selected for its capacity to:
Measure a key dimension within the four subscores
Contribute to telling the story of interconnected food-systems
The final Index follows the structure below:
Access the FSTI main page and click on the dashboard to explore the Index
Use the tabs to navigate the different data views
Sort the views as needed by using the available filters

Download particular views as image, pdf or tableau workbook in the dashboard itself

Navigate the main page to learn more about the NFSI methods and vision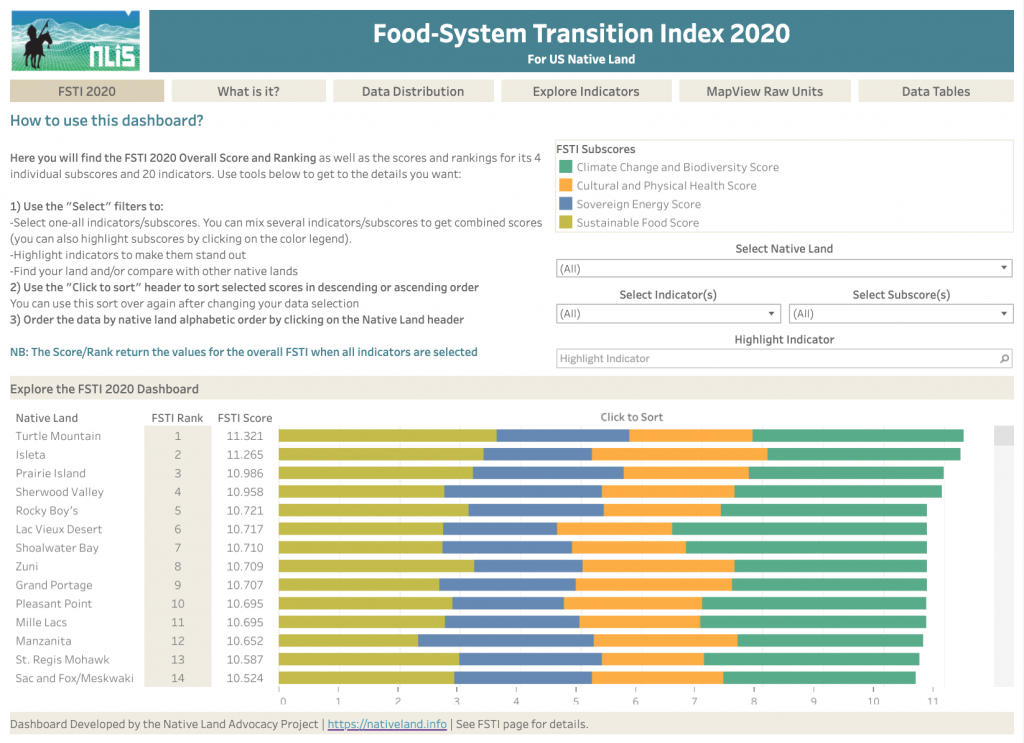 Stay tuned: the NLIS will soon release FSTI indicators' raw data for land planning!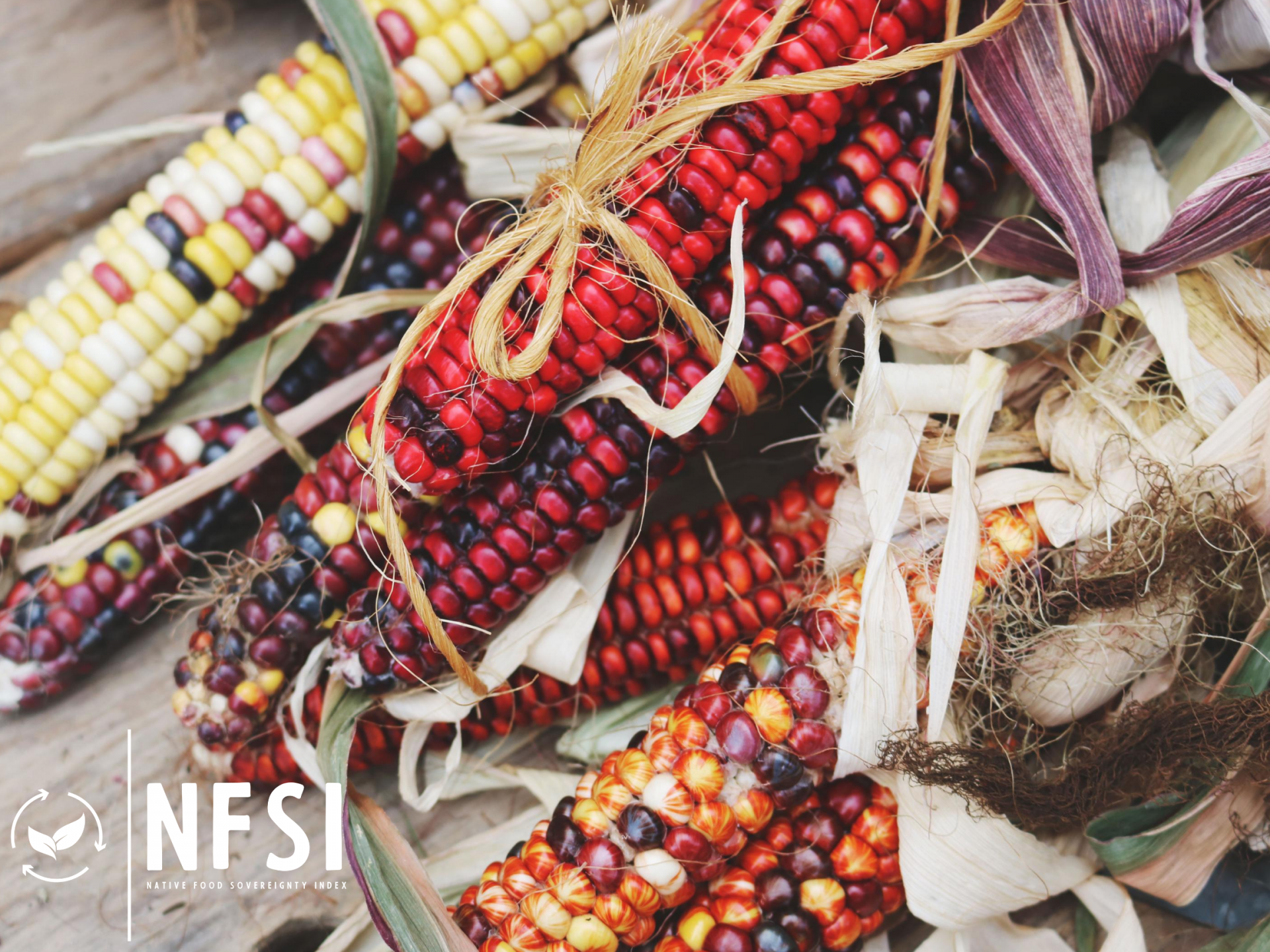 The Index compiles 20 indicators, most of which were especially designed for this project to best fit the specific needs of US native lands and support long-term sovereign and sustainable land planning. The Index itself is an aggregated scaled measure, which is very useful to cross-compare ranking between indicators and between reservations. However, each indicator also deserves to be presented in its raw unit and in a disaggregated form so it can be used locally to set benchmarks and goals for local land-planning. The NLIS project is planning to release individual dashboards containing this information and more specific indicator-focused analysis. We already released a dashboard for the Good Food Access Indicator. Stay tuned for our upcoming individual dashboards' release!