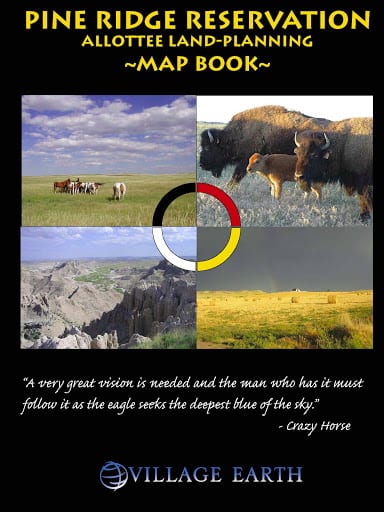 Pine Ridge Reservation Allottee Land Planning Map Book
Developed in partnership with the Oglala Sioux Tribe Land Office and the Indian Land Tenure Foundatoin
Pine Ridge Allottee Land Planning Map Book
In 2006, with support from the Indian Land Tenure Foundation we compiled what had learned about land recovery into a book and distributed it for free through a series of Strategic Land Planning Workshops across the Pine Ridge Reservation. The book includes detailed maps and data that families need to create plans for their lands. We estimated the book would save a person at least a dozen trips to the BIA Realty office to get the same info. 
The mapbook provides clear step-by-step guidance on how to read the Individual Trust Interest Reports issued to native landowners, how to locate their lands in the mapbook, and then step-by-step instructions on how to fill out various forms needed to consolidate and utilize their lands on their own.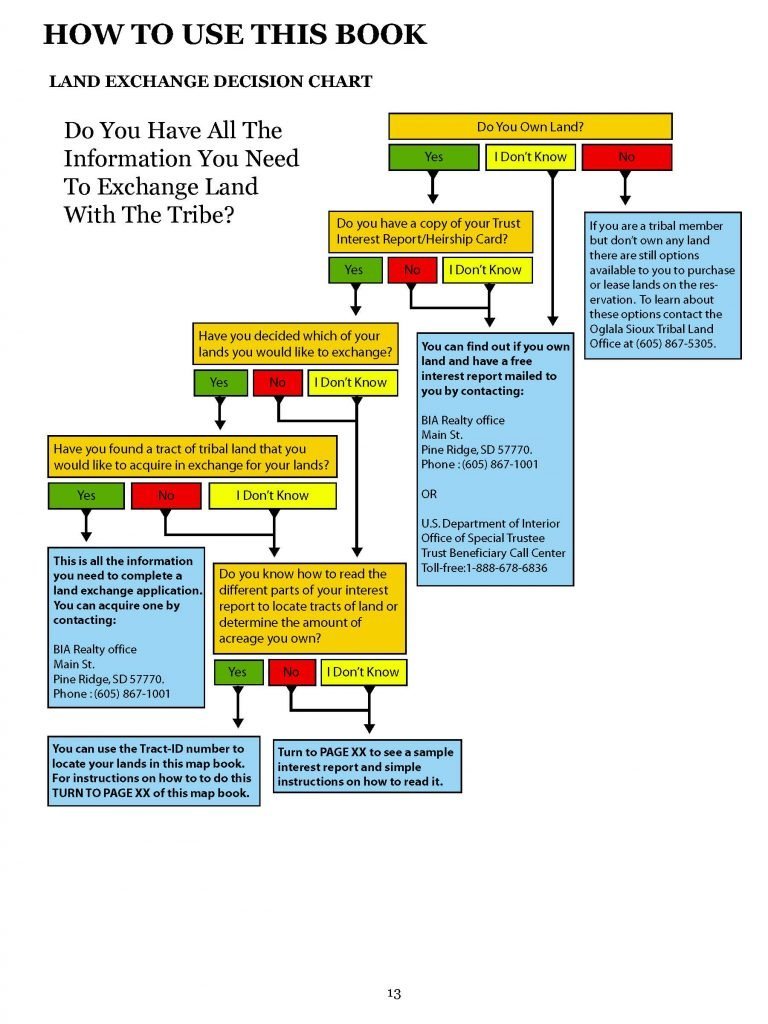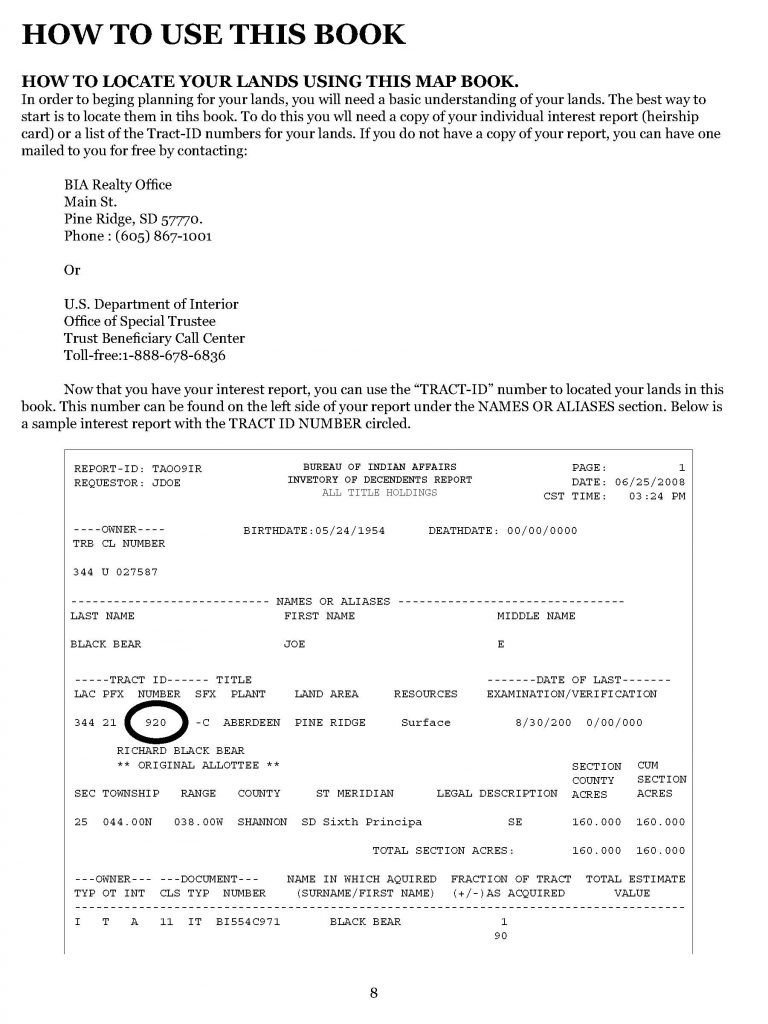 Similar to a road gazetteer, the mapbook divides the Reservation into a grid where each page represents one grid square. Individuals and families can locate their lands using a list of Tract ID's located in the back of the book.