What is intact habitat and why is it important? What potential tribal priorities can be satisfied with preserving intact habitat? What planning tools exist for Tribes to utilize in Intact Habitat planning? 
The Native Lands Advocacy Project (NLAP) is happy to announce our most recent storymap, "Preserving Intact Habitat on US Native Lands" that helps answer all of these questions, and more! This storymap comes out of a need for Tribes to have access to the data and planning tools necessary to protect precious natural resources and ensure greater resilience to infrastructural and climate changes.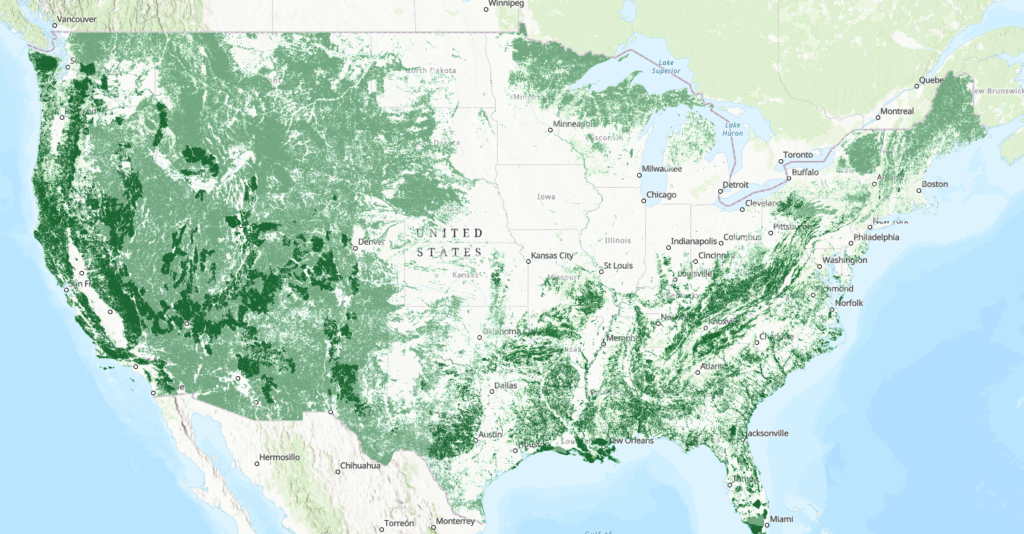 Additionally, the intact habitat cores and planning tools we will promote in this storymap are supported by Esri's Green Infrastructure Initiative. This initiative provided public access to the habitat core layers we used to create our web application for Tribes to identify intact habitat cores on their own lands!
Here are some key components of our new storymap:
Walking through the intact habitat planning/preservation as it would relate to tribal priorities + examples of potential use-cases
Features of Esri's incredible planning tools that Tribes can integrate into their own intact habitat planning + a "how-to" of their Intact Habitat Cores map
Step-by-step demos of our 'Intact Habitat on US Native Lands' map!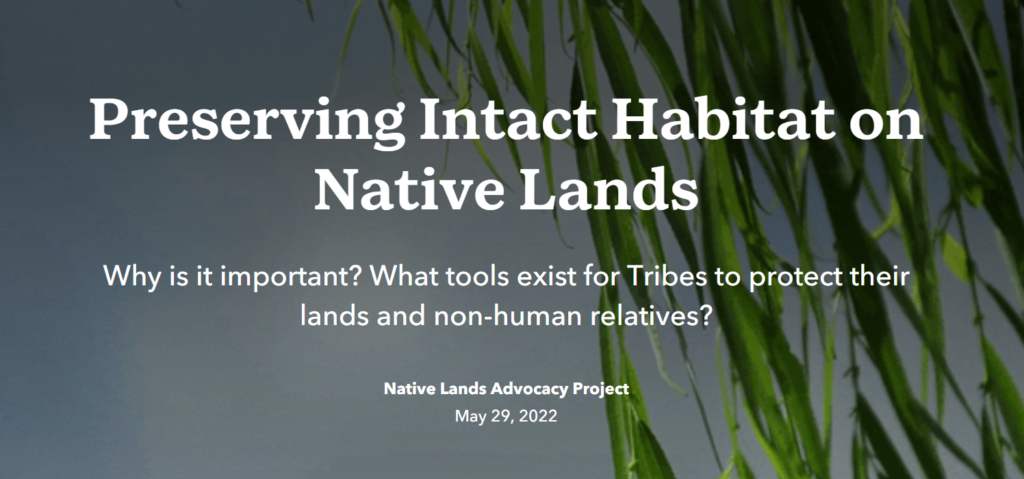 Biodiversity Assessment: Key Biodiversity Areas (KBAs) and Intact Habitat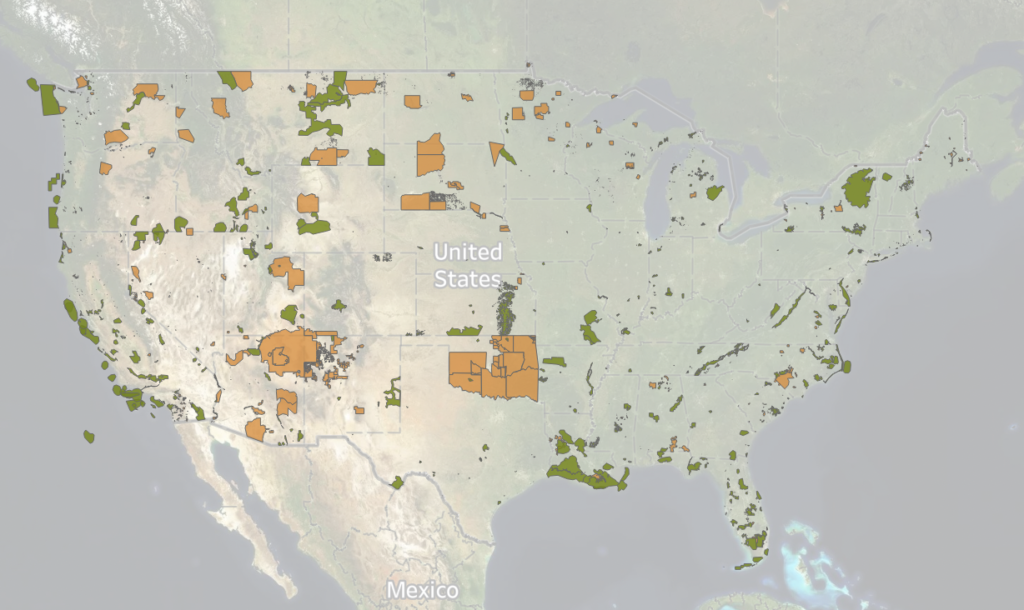 NLAP recognizes the importance of protecting biodiversity and intact habitat, especially in the face of global climate change and related commodification of the Earth's remaining natural resources. While intact habitat is the approach we advocate for when it comes to assessing biodiversity on US Native lands, NLAP also recognizes another widely-known approach, the Key Biodiversity Area (KBA) Database. KBA's are the global standard for identifying important habitats, championed by the KBA Partnership— founded in 2016 by 13 global conservation organizations, which features areas considered important for conservation and identified and collected at the national level by National Coordination Groups (NCG). 
However, after researching the distribution and creation of KBAs in North America by NLAP and their overlap with reservation territories, it became clear that, at the moment, there has been little to no consultation with Tribes, which means that important habitat on Native lands are not included in the KBA maps. While the forming National Coordination Group for the United States promises to involve (some) indigenous voices, it is unlikely that they will consult with each tribe on the KBA selection process. While we follow closely the evolution of the KBA inclusion process, tribes need unbiased data for land decision-making.
Recognizing the importance of identifying and protecting important habitats, we are making the intact habitat preservation tools and resources, profiled in this story map, available to tribes as an alternative to KBAs. Unlike KBAs, the Intact Habitat data is based only on the data for land cover, hydrography, biodiversity, and threatened species – not politics. As such, we feel that this data can be used by Tribes to support their longstanding Traditional Ecological Knowledge (TEK) and community values and priorities. Furthermore, by identifying their own areas of priority, Tribes can choose whether they want to share those maps with the public or the KBA Partnership– maintaining their sovereign right to execute land-caretaking decisions however they see fit.