This data dashboard, developed by the Native Lands Advocacy Project maps and summarizes parcel data for lands ceded from Native American Tribes and granted to Universities under the 1862 Morrill Act.  This data was compiled and made available by High Country News for their March 2020 Feature "Land-grab Universities." The original source of the data is the Bureau of Land Management's GLO Database. 
You are free to use and share our dashboards. Here's how!
Download Image or Embed Dashboard
All of our dashboards can be shared,  downloaded as static images or embedded on other websites by using the dashboard controls at the bottom-right hand corner of each dashboard and all the filters will be preserved.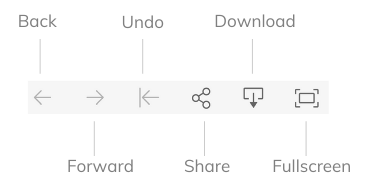 Copy and paste the preferred citation format
Our Creative Commons License
Do you have questions or comments about this data? Or do you have other data or charts you would like us to add to the site? let us by using the comments form below.